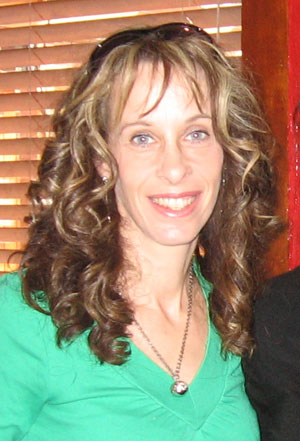 Testimonials
OMG Sonia! I love my nails! They are perfect! You are a miracle worker. I know they are just nails but mine have been embarrassingly bad for 16 years.... you have no idea how good it feels to not have to hide my fingers all the time! Thank you!
• Eliane Anderson
---
I just wanted to tell you how much I love my nails and how I look forward to my appointment every month. My nails are always gorgeous but I love the bonus of the great conversations we have and the friendship that has developed over the years. Thanks Sonia, you're the best!
• Avril DeJong
---
I have been seeing Sonia for about 2 yrs and i have nothing but good to say about her and her work. I would highly recommend her to any women who wants long lasting gorgeous nails. I can go 4 weeks with no lifting, now that is a job well done!
• Vanessa Z
---
(Rosa from Singapore found Sonia's website and sent her girlfriend in Kelowna a gift certificate. With their permission, we reproduce Rosa and Sandra's correspondence after having Sandra's nails done by Sonia)
Dear Sonia,
Trust Sandra to send "before" and "after" pics - there is no mistaking how her nails look now!
Great job! Thank you very much, Sonia!
Happy Easter from Singapore,
Rosa
On Fri, Apr 2, 2010 at 5:32 AM, Sandra XX wrote:
> Hello Rosa.
>
> Thank you so much again , I thought to send you a picture of my beautiful movie star new nails.
> I love them so much I have decided to continue keeping them up forever.
> Sonia is a great girl and lives in my neighbourhood.
> I am very lucky to have met her, she did better job then I would have ever expected definitely a professional.
> Her studio is adorable she has all her walls painted in a jungle theme and all painted by her (amazing artist).
>
> Thanks and take care!
>
> Sandra
---
"OMG, the best nails I have ever had! I have to mention that I was in the beauty industry for a long time. Sonia is amazing, I love her & my thumbs say Hawaii with a flower. I am so happy!"
• Lori Perrault
---
"I rest in comfort at Sonia's exotic Studio knowing my feet will emerge glamorous and well cared for to compliment manicured nails gleaming with artistic flair. Once a month I look forward to transformation and re-enter my world refreshed. Thank you Sonia!"
• Lorraine Beazley
---
"I have known Sonia only a few months now, she being referred by a friend. At the tender age of 60 I decided that I had had enough of weak brittle nails and decided to have my nails done by a nail technician. After having gone to two different technicians and having appointments cancelled or the technician not showing up for the appointment and always having someone different at the second location I voiced my disappointment to my friend. It was this friend who referred me to Sonia. I will never look back now. Sonia is such a dynamic person who makes you right at home in her studio. I am so pleased with what she has done to my nails, that she is stuck with me forever. Thank you Sonia for making me feel good about myself and not having to hide my nails anymore. You are a special lady."
• Linda MacWilliam

---
"I have been a client of Sonia's for over a year now and never been happier. Her talent, products and personality are surpassed by none. Rather than go elsewhere I have waited an extra week or so just to have Sonia do my nails. I do & have highly recommended her to anyone I know. Once you have Sonia's nails you will never be satisfied with any others. Thanks!"
• Deb Hall
Office Manager, Barski Industries Ltd.
---
"I have known Sonia for many years. I would, and have highly recommended Sonia to many of my hair clients for nails. She is incredibly talented and creative. I am still amazed at her artistic talents, she is the only person that I know that can paint a portrait of a border collie on a fingernail and it looks perfect. Sonia's personality draws people to her and I have no doubt that she will be very successful in any business venture that she takes on because of her amazing talent, skills, and personality. If you have any questions, please feel free to contact me at my salon Phone : 250-769-1244"
• Julie Messenger
Owner and Hairstylist, Studio Posh
---
"I have been using Sonia's services for about 5 years - short break during her pregnancy - then she's back - lucky me! She is a fabulous artist, which is the reason I believe she does such an amazing job of my nails or pedicures. It's just another form of art for her and she takes pride in wanting it to be perfect. I find my appointments to be a time I look forward to like a visit with a friend. Her services are fabulous. Her work space very clean and inviting. I admire her for the great work she provides but above that, for the amazing person and mother she is."
• Debbie Munt
---
"I had always been a nail biter with very short, frail nails. I didn't like how fake and thick gel nails often look so I never had a desire to get them, until I met someone with beautiful, natural looking nails who told me about Sonia. I thought I would give her a try. Sonia does such fabulous work that my nails are strong, and very natural looking, without the thick, "chicklet" look to them. I am absolutely thrilled! I am constantly receiving compliments on my nails as well, so I am always happy to talk about Sonia and her talent. She truly does an amazing job! I highly recommend Sonia to anyone wanting strong, natural looking, beautiful nails done by someone with the utmost professionalism!"
• Laurie-Ann Bay
Registered Nurse
---
"I am so thrilled to have finally found someone who does great nails! Before Sonia I had given up on anyone in Kelowna who could do nails to perfection. I was forced to book my nail appointments in Vancouver...no kidding! So with all sincerity I would highly recommend Sonia for anyone wanting beautiful nails. To boot she is a real doll and fun to talk with."
• Staccie Bracken-Horrocks
Realtor, Prudential Kelowna Properties
---
"I love the way Sonia does my french manicured nails. They look amazing, very natural and I always get compliments on them. This is the first time my nails have lasted 3 weeks without peeling and breaking because she does a great job and her work in consistent!! She is great at what she does and I would highly recommend her to anyone wanting their nails done!"
• Amy Renning
Independent Consultant and Regional Vice President, Arbonne International
---
"I recently moved to Kelowna and had trouble finding a nail studio/tech I was happy with. What a find when I discovered Sonia!! Not only does she do a fabulous job on my nails but her studio is amazingly decorated and the view is breathtaking. Sonia is fun and has a great sense of humour. I look forward to our visits. Thanks, Sonia!!"
• Cathy Maas
911 Operator, RCMP
---
"I have been a client of Sonia for 8 years. I have had fibreglass nails during this time and have been more than satisfied with them. They are very strong and appear to be like your own. Sonia is one of the finest nail technicians I have ever dealt with. Nothing is too much of a problem for her. She has painted piano notes on one my granddaughters nails and they look forward to seeing her when they come to Kelowna. Her salon is relaxing and Sonia is a very delightful person to be around. I would recommend her to anyone who is looking for the natural look with their nails."
• Gay Kroeger
---
"I have been wearing gel nails for many years, and have had many nail techs over the years. Sonia is one of the best I have seen. Not only are my nails perfect everytime, but it is so much fun visiting Sonia because she is such a pleasure to be around. I always leave her studio in a good mood!!! Thanks Sonia!"
• Kristie Vincze
---
"Sonia, thanks so much. I love my nails. I can't stop looking at them. My favorite nails I have gotten done yet. You the the best. Thanks so much!"
• Chayenne Stefoniuk
---
"I have been a client of Sonia's for a year now. Sonia's Nail Studio is a stress free, relaxing environment. I am so impressed with her hygienic and artistic technique. Sonia does everything to perfection each and every time. I absolutely love my 10 perfect jewels!"
• Denise Reichert
---
"Sonia has been doing my nails for quite a few years now. I'm never disappointed. She does a perfect job every time!"
• Sandy MacDonald
---
"Thank you so much for the beautiful nails! Here is your tip for such a great job. Thanks again!"
• Emily Schenk
---
"Sonia Isabelle is a fantastic Nail Technician. Her attention to detail is outstanding. She takes time to be sure your nail bed is healthy and will remain that way. She is also an extremely good artist and can paint free-hand flowers or bugs etc on your nails after they are polished. These paintings last for weeks until you need another appointment or decide to change the colour. Her studio shows some of her art work on the walls. It gives you a feeling of entering into a jungle with all the plants and animals she has painted. They look almost real. She is also very well stocked with supplies for her nail craft. I'm sure if you make an appointment with her you will be most satisfied. Good luck in the future of your business Sonia."
• Pam Beecroft
---
"I have known Sonia for over five years. She has done my nails several times over the years. She is very meticulous and thorough with her work and amazingly creative. She has done countless designs, both hand painted and airbrushed on my nails, she even hand painted the lead singer of `ZZ Top` once, it was outstanding! She is a great Nail Technician and I will come see her and use her services in her new Studio."
(written during Sonia's maternity leave)
• Anna Svovek
Realtor, MacDonald Realty
---
"I am writing at this time in regards to Sonia opening her Nail Studio. I have known Sonia for four years now. She introduced me to fiberglass nails and I can honestly say I love them and would never go to any other types of nails. I am thrilled that she is starting to do nails again and can't wait to come and get them done again! Sonia is a perfectionist and pays attention to details, that's what makes her a fantastic Nail Technician!
(written during Sonia's maternity leave)
• Roxanne Theroux
Independent Consultant, Avon
---
"I have known Sonia for over six years. She introduced me to fiberglass nails which I had never heard of and I automatically fell in love with them. Sonia is a dedicated and very reliable individual and I will come and get my nails done when she opens her Studio!
(written during Sonia's maternity leave)
• Janice Nice
---
"I have known Sonia as a co-worker for seven years and we have become close friends. I am also a nail technician and have been for over fifteen years. Sonia is very creative and artistic, she could blow your mind. I have never met anyone else that can paint anything on a nail! I am very picky at the way my nails are done and I can honestly say as that Sonia is professional and exceptional at what she does. She has done my nails countless times and I always loved the way she does them. I can't wait to come to her Studio! I have seen it completed and I have one word for it………….. WOW!!!!!!!!"
(written during Sonia's maternity leave)
• Valerie Pommier
Self-employed Nail Technician

See my facebook page for more reviews
Also, See Sonia's Review from the